The
Ju-on
and
The Grudge
wiki is dedicated to the
Ju-on
franchise created by Takashi Shimizu and aims to be the best source of information related to the
Ju-on
franchise. This wiki is open and
anyone can edit
.
202 articles
since October 15 2009
This wiki contains disturbing and frightening images and information. Read at your own risk.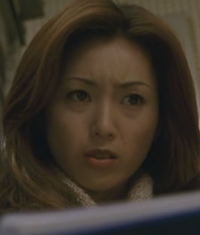 Kyoko Harase (原瀬京子, Harase Kyoko) is a main character from Ju-on: The Grudge 2, portrayed by Noriko Sakai . Kyoko is an actress and famous Japanese "scream queen" that crosses paths with the grudge curse as she steps inside the Saeki house to shoot an episode of the horror television show Heart-Stopping Backgrounds.
As Kyoko becomes cursed, the rancorous ghost of Kayako finds inside her the chance of returning to life.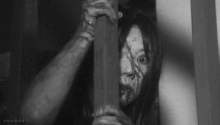 What is your favorite film in the entire franchise?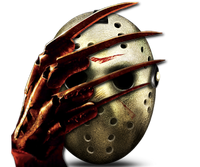 Ad blocker interference detected!
Wikia is a free-to-use site that makes money from advertising. We have a modified experience for viewers using ad blockers

Wikia is not accessible if you've made further modifications. Remove the custom ad blocker rule(s) and the page will load as expected.